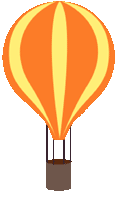 A Brand of Its Own
2023 Crook County Fair


July 22-29, 2023
Agenda
​
Crook County Fair Board
January 3, 2023
6:00 PM, Shooting Sports Building
Special Meeting Agenda
​
1. Call meeting to order
2. Pledge of Allegiance
3. Approve Agenda
4. Guests
5. Approve Minutes
6. Treasurer Report
7. Fair Secretary Report
8. Maintenance Report
9. Committee Reports
10. Old Business:
a. Logo update
b. Policies & Procedures review
11. New Business:
a. Beef weigh-in date
b. Signers for checking accounts
c. Review changes in fair schedule
d. Review Secretary job description
​
​
We would be honored to have you take part in our meetings!
2023 Meeting Dates
January 3-Tuesday
February 6
March 6
April 3
May 1
June 5
July 3
August 7
September 5-Tuesday
October 7
November 6
December 4
All meetings are held in the Shooting
Sports Building at the fair grounds. They start at 6:00 pm unless otherwise noted.