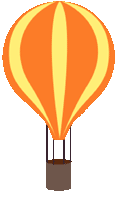 Unmask the Outlaws, Bandits and Thieves and Steal the Show At the

Crook County Fair!
July 24-31, 2021
Agenda
​
Crook County Fair Board
July 6, 2021
5:30 PM, Shooting Sports Building
Meeting Agenda
​
1. Call meeting to order
2. Pledge of Allegiance
3. Approve Agenda
4. Guests: Brian Mills-Market Beef Transfer
5. Approve minutes
6. Treasurer report
7. Pay Bills
8. Fair Secretary report
9. Maintenance report
10. Committee reports
11. Old Business:
a. Review resumes for fair week help
12. New Business:
a. Final fair preparations
b. Approve all fair related expenses
c. Set regular meetings during fair week
d. Review final budget
​
​
We would be honored to have you take part in our meetings!
Meeting Dates
January 4
February 1
March 1
April 5
May 3
June 7
July 6
August 2
September 7
October 4
November 1
December 6
All meetings are held in the Shooting
Sports Building at the fair grounds. They start at 5:30 pm unless otherwise noted.