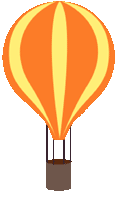 Wrangle Up the Fun At the Fair
July 23-30, 2022
July 24, 2021 > 10:00 AM
Youth Rodeo
SPONSORED BY: Crook County Horseman's Association
and the Fair Board
Entry forms can be found on the CCHA Facebook page
July 24, 2021 > 4:00 PM
#10 SLIDE DRAWPOT TEAM ROPING
This event will take the place of the Bob Burke Memorial Drawpot Team Roping
Contact Josh Franzen at 307-680-0139 for more information.
SPONSORED BY: Sundance Rodeo Club
​
July 27, 2021 > 6:00 PM
RANCH RODEO
Calcutta starts at 6:00 PM
Prize Money! Breast collars for first! 100% payback plus added money. Top Hand Award
$5 admission at the gate, ages 5 and under free
SPONSORED BY: Powder River Energy, C&A Meats, 21st Street Storage, K&K Builders, Moorcroft Family Dentistry
July 28-29, 2021 > 10:30 AM
Story Time with Miss Bonnie
at the Shade Structure
​
July 28 & 29, 2021
The show, produced by Raptor Project Inc. of New York hosts the largest travelling tour group of raptors in the world. Audiences will witness up close and personal the beauty and charisma that these predators have long symbolized to mankind as master falconers and skilled handlers guide the way.
July 28: 11:30 am, 2:00 pm, 5:30 pm
July 29: 11:30 am, 2:00 pm 4:30 pm
J uly 28 & 29, 2021
MATT HENRY TRAINED HUMAN
Matt will be entertaining the crowd with his comedy
juggling stunt show. He is also the master of bubble making with his big bubble show. Great entertainment for kids from 5 to 95.
Click here to check out his web page and videos.
Show Times:
July 28 - 1:00, 2:45, 4:00, 6:00
July 29 - 1:00, 2:45, 4:30, 6:00
SPONSORED BY: Crook County Fair Board

July 29, 2021 > 5:30PM
YOUTH ROUGH STOCK RODEO
Hosted by the Moorcroft Rodeo Club
Great family fun! Ride the bulls and ponies, and get in on the mutton bustin'.
Sponsored by Sundance State Bank, Klocker Trucking, All Around Drilling, K&K Builders, Strata Energy, CC Fair Board
July 29-July 31, 2021 > 5:00 PM
FISHING DERBY WEIGH-IN
Try your hand at catching the biggest fish in the pond.
Sponsored by the Sundance Rod & Gun Club
July 31, 2021 > 8:30 AM
BIKE RELAY
Elementary Parking Lot
Sponsored by the Crook County Sheriff's Office
and the Crook County Fair Board
July 31, 2021 > 10:00 AM
CROOK COUNTY FAIR PARADE
Come see what floats we have this year, or enter your own. Can you represent the fair theme the best? "Crook County Fair, a Perfect 2020 Vision"
Starts on Main Street and continues to Cleveland St.
​We hope you enjoy the fair and we look forward to seeing you next year!